The farewell tour for David Ortiz could not have gone any better. The 40 year old slugger has put up incredible numbers this season and last night (September 23) he broke a record set in 1920.
Big Papi broke the record in the first inning of the game against division rival Tampa Bay Rays. He hit a two-run home run that gave the Boston Red Sox the lead and eventually the win. It also gave Ortiz 124 RBIs on the season which is now the most ever by a player in his final season.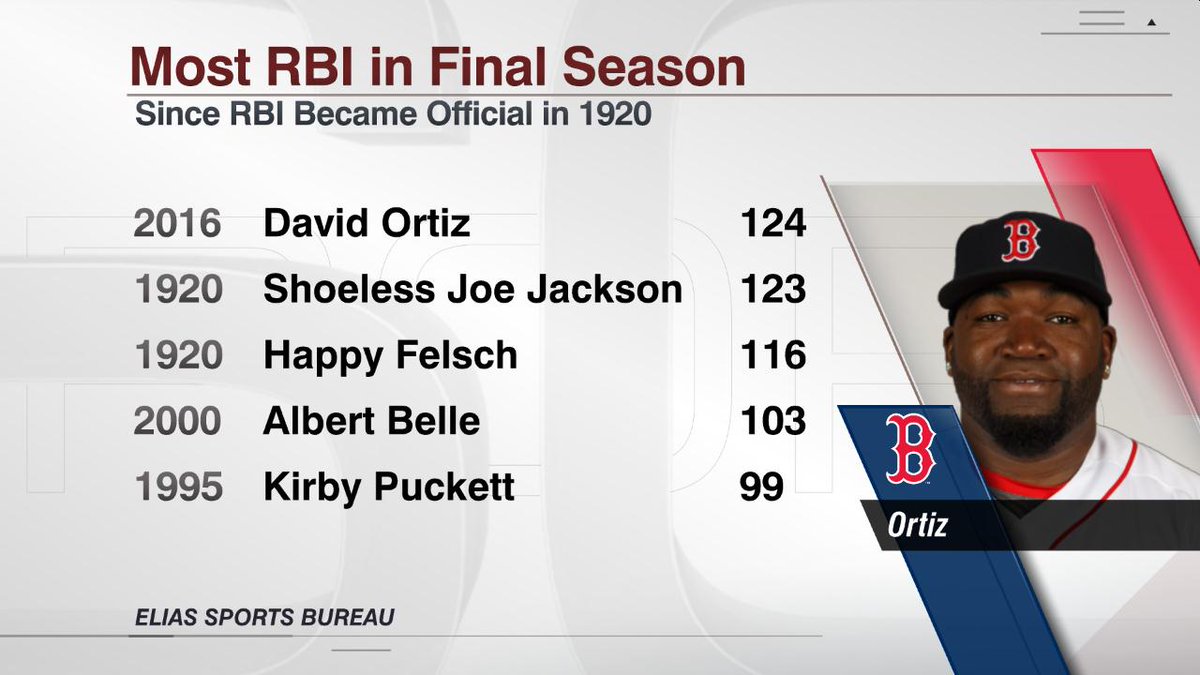 If that's not impressive enough, Ortiz also tied Lou Gehrig for the 10th-most extra-base hits all-time with 1,190.
Now lets see if he can help the AL East leading Red Sox get to the World Series one more time.